Buckets are the new baskets this Easter.
April 05, 2012 at 4:07 PM
At this time of year, hordes of people flock out in search of baskets to fill with Easter goodies for their kids, as is the tradition of course. But the more practically minded among us can see there are myriad advantages of using a bucket this year!
Firstly, don't be fooled by the earthy natural look of the average Easter basket; chances are it's made of plastic anyway. And once the goodies contained within are hastily gobbled up, they really are neither use nor ornament.
Plastic buckets on the other hand can be festively painted and decorated to look at least as good as baskets and this can even make for a fun pre-Easter pastime for you and the children, adding to the anticipation of it being filled with chocolate eggs and other assorted treats. Lets not also forget that, as they come in all shapes and sizes, the chances are they'll hold a lot more chocolate than a basket (which of course you can afford with the money you saved on a tacky basket!). This will definitely go down well with the chocoholics in your life.
Once Easter has been and gone, though, the bucket can revert to it's intended purpose. If it's been decorated, it will make a great store of toy cars etc or even a fancy waste paper basket. It could even be used as a bright and funky car wash bucket.
Easter baskets? So 2011!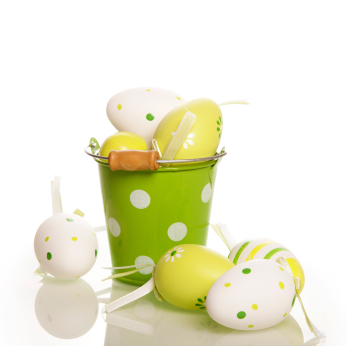 Tags: plastic buckets, pails, plastic containers
Category: plastic buckets
Add Pingback