7 ingenious uses for a pail with lid - and without!
October 16, 2012 at 5:12 PM
More than standard pails, a pail with lid can be used for a multitude of domestic tasks. Here are a few of the more ingenious ones we've spotted whilst scouting the web.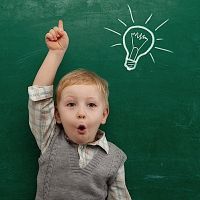 Cleaning saw blades.
A great way to clean your saw is to soak it in a turpentine solution in a shallow pail, with a lid on to minimise the chance of fumes escaping. You can 'shallow-ise'  (is that a real word??) a plastic  five gallon pail by chopping the bottom two inches or so off a  with a knife or saw. You can use the pail's lid as a cover. As a precaution, always wear gloves and use some sort of stick to yank out the blades.

A makeshift lobster pot
People often use large kettles or pans if they're lucky enough to be cooking lobster for tea. However, if you don't have either, you can use a metal pail to do this. Again, use gloves when handling the bucket and tongs while cooking or removing the lobster. Always leave the metal pail to cool before picking it up.

Food locker
Another use for a  five gallon plastic pail with lid is to make a waterproof food locker to bring with you on camping holidays. It needs to be a tightly sealed pail so ensure you buy a high quality one.

Painting and decorating.
If you're decorating on a ladder, it can be all too easy to spill paint. If you put the tin of pain inside a large bucket it helps avoid this. If you have a large, heavy duty bucket, you can fit inside your brush, scraper and a knife, or any other tools you use. If you're off the ladder and painting below, you can also put the lids to good use as trays for your pain tins. This will again help prevent paint spilling onto the floor.

Tidy extension cables
That five gallon bucket can be used to keep an extension cable tangle-free. You just need to drill a hole near to the bottom of the bucket, ensuring it's big enough for the end of the cord to go through. Once you've done that, coil the remaining lead into the pail. The cable should come out easily when you pull it and also be very easy when you want to coil it back in. You can just plug the cable ends together when you're not using it. YOu could also make use of the centre area to transport tools in.

Miniature garden.
You can use a plastic pail to create a planter or miniature garden. If you have more than one spare bucket, use one to compost your scraps and cuttings. A great place to put miniature gardens is on the balcony if you live in a flat.

Christmas tree stand
Yes, it's already time to start talking about Christmas and you can be ultra-prepared for the arrival of your tree buy making this easy stand. Partially fill a pail with some sand or even gravel and pop the base of the Christmas tree in. Once inserted properly, just top it ip. Once sturdy, ensure  you water it to prevent the tree drying out.
Tags: pails plastic pails
Category: metal buckets
Add Pingback