Guide to buying buckets online
July 19, 2013 at 4:03 PM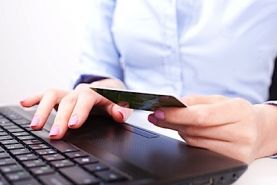 There are, of course, many options for buying plastic buckets online.  However, many of these companies are actually importers and distributors, rather than genuine manufacturers.  Certainly, they are able to source and import thousands of buckets from overseas.  However, these can be of cheaper construction and possibly not in line with UK and EU regulations that precisely detail the quality of material to be used; hygiene requirements, in terms of food and medical usage; or security in terms of tamper-proof solutions.  Equally, if you were, for instance, interested in plastic buckets of a certain colour, they will no doubt be happy to supply you to your requirement, but to make it worth their while as the middlemen, you will no doubt have to order several thousand.
That is a very different method of operation to here at H&O.  We are one of the few genuine plastic container manufacturers here in the UK, and we find there are many benefits to being a UK operation.  Firstly, we are of course obliged to meet the UK's extremely high standards in plastics manufacturing, complying with all codes when it comes to materials used, and all safety and hygiene regulations.  Secondly, we can work to very different economies of scale.  If you are a business and would like plastic buckets that match your company's colour scheme, for instance, we can manufacture those buckets for you, and also fulfill orders of a few hundred, rather than a few thousand.  And of course, when you work with a UK company, you won't have to wait weeks for the shipment to arrive.  Here at H&O, you can expect delivery of your coloured containers to be completed within five days of the receipt of order.
For many years now, H&O Plastics have been building on their experience, ability and skill-set to engineer what it now a dependable, trusted UK plastics business.  Using unique moulded tooling in our production, and high levels of support in our customer service, we can ensure both our buckets - and our business - are bespoke, rather than mass-produced.  And of that we are very proud.
Tags: Plastic container manufacturing plastic buckets
Category: Plastic container manufacturing
Add Pingback