Metal pails with lids have many uses
November 12, 2012 at 6:18 PM
Metal pails with lids. Lid on the top, flat bottom, metal all around. Bish bash bosh. What could the possible uses be? Transporting liquids… paints… perhaps chemicals that can't be stored in plastic pails. A proper bucket for a proper man's job.
Fairly boring and blokey, right? Well, in a word, wrong.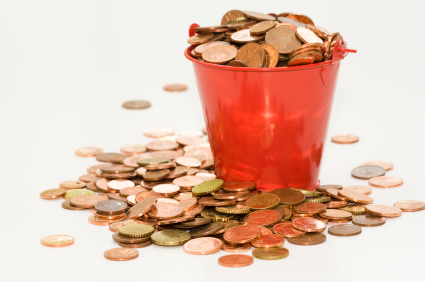 Beyond the more functional, prosaic use for metal pails with lids, there are also more elegant, innovative, shall we say… craft-based applications. And one of the more intriguing we have discovered, is their use in… weddings!
Galvinised metal pails are often good enough to use on their own; the worn, beaten, silver look perfect for more of a relaxed, informal look. Indeed we find designers purchasing a range of metal pails of all shapes and sizes to fulfill their design dreams and ideas. Meanwhile some truly beaten pails might, however, benefit from a little TLC, maybe a clean and paint job.
And then? Well, once they're ready, they make perfect floral centre-pieces for wedding ceremonies. As opposed to glass or other more "twee" materials, metal pails with lids can create a real French-feel to a wedding, whether on the floor or on a table, with different shapes and styles incorporated to engender that unforced, rustic design aesthetic, with flowers or branches gushing from within. Of course metal pails not only look great, but their use can slash the expense of the floral element of a wedding, and beyond their look, they always make fantastic talking points.
We live in a culture where renovation and re-use is the order of the day; an age in which innovation is lauded and people love nothing better than to breathe new life, and conjure new uses, for their household containers. So, a million miles from their more intended "industrial" use, fill your bucket with flowers and breathe new natural life to your metal pail, filing up the table and adding colour and innovation to any ceremony.
There is one further way they can utilised in a wedding scenario. And that is to fill them with ice… the perfect way to serve chilled drinks to guests as they arrive, and get the party off on the right foot!
Tags: metal buckets metal containers metal pails
Category: metal buckets
Add Pingback