Plastic buckets vs metal buckets
January 21, 2014 at 5:30 PM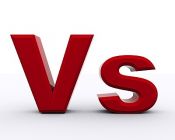 Of course at H&O we are well aware there are choices – many choices - when it comes to choosing buckets and containers. In terms of material, for instance, for many, many years the only option was some form of metal. Having said that, there was a time when buckets were made of wood, or hemp. We have moved on.
Plastic really was the material of the 20th Century. And as the 21st Century beds in, it remains the perfect material for uses from the everyday to the industrial and commercial. We have thought through all options very carefully, and plastic remains the best solution for our buckets and containers. But why? Well we thought we would go into a little further detail, to explain to our customers the benefits of plastic.
First off, plastic is an incredibly strong, durable material. As well as containing an essential flexibility, it is extremely resilient, which is why it doesn't corrode, and can take so long to break down after use. Plastic can stand up to most climate circumstances and is much more resistant to the weather than many metal buckets, for instance. Plastic is likely to be resistant to the sun. The material can be adapted to combat extreme levels of UV light but even in its regular form it can stand up to a great deal of harsh treatment.
This essential adaptability of plastic quality means that higher density, hard-wearing plastic can be further resistant against dents, damage and impact. The same is true for chemicals. You will often find plastic buckets and containers used in industries such as catering, agricultural, construction and health - whether for mixing, or storing, chemicals - because the material is impervious to so many different chemicals. As you'll see from our range of plastic containers, we also manufacture to food grade, and also use high impact polypropylene for our heavy duty range.
So yes, we are extremely proud of the quality of our plastic containers. But we also think they look fantastic. Our choice of styles, sizes, and colours means that there is an option for every storage requirement. Our various colour choices also allows you to create your own colour coding system, dependent on what use you have for the container, making life that bit easier, and more colourful… whether in the home or workplace.
Finally, of course, are issues of the environment and economy. Plastic can be a very reasonable material, price-wise, which gives you the option to choose the right container – or series of containers – to suit your needs and as the material is so cost-effective, we are able to pass on these savings to our own customers. As regards the environment, plastic is actually much lighter than metal, for instance, which can lead to much better fuel economy, when containers are used in transportation.
So, for all these reasons, plastic has been the material for both the 20th Century, the 21st Century… and H&O Plastics. We feel sure that within our extensive range we have just the right container solution for you.
Tags: plastic buckets metal buckets
Category: plastic buckets
Add Pingback