Plastic Food Containers - UK Tupperware for the 21st Century
November 16, 2012 at 5:46 PM
Plastic food containers really come into their own when it comes to cooking and storage…. And things have certainly moved on a great since the infamous UK Tupperware parties of the 1970s!
Whether it's a matter of keeping food fresh, of simple storage, or else transporting food in terms of sandwich and snack boxes, across the UK the uses of plastic food containers are endless. When it comes to plastic food containers UK households have them in every shape imaginable – round, rectangular, square – and are designed for every conceivable foodstuff, from dry foods to liquids; sandwiches to puddings. Similarly, the ease of plastic moulding allows for containers with lids and handles, and containers moulded into cups and jugs.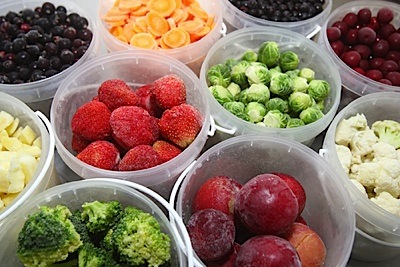 In Britain, plastic food containers have a number of benefits as compared to other materials. Of course in industry, as within the home, we are concerned principally with safety. Plastic boxes, especially with clip-on lids, are perfect for the safe storage of foodstuffs, especially in a commercial context where ingredients may need to be stacked, for storage. In this day and age, plastic food containers also service our increasing concern for hygiene; able to keep food fresh, and therefore edible, much longer than other materials.
In terms of cooking, another immediate benefit is that many plastic containers will be microwavable, and can therefore accommodate both storage and cooking requirements at the same time. Although the hosts of those 70's Tupperware parties might well think the USS Enterprise had landed, microwaves are now a ubiquitous reality and certainly a great help for business and for busy households across Britain.
So… safe, hygienic, adaptable, practical and economic. Plastic food containers really form the perfect solution to storage for homes and businesses across the UK. Plastic fantastic…
Tags: plastic food containers
Category: plastic food containers
Add Pingback