Plastics manufacturers in recycling team
June 24, 2013 at 6:18 PM
This bright, shiny, modern world of plastics is not without its controversial corners. In the earlier days of the industry, there were understandable concerns about the biodegradability of plastics and their consequent effect on the environment. Indeed, there is even a word for someone who refuses to have anything to do with plastics – a plasticiarian – although one wonders how they ever manage to brush their teeth… or store the paint to decorate their house… such is the ubiquity of plastics, including buckets, in modern life.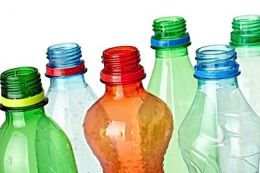 Of course the whole industry has moved on hugely in recent years. The material itself is now much more environmentally friendly and, commensurate with those changes, the general population is also much more aware of the need to recycle, and the benefit both personally, and to the community, in recycling. Most households now have colour-coded recycling bins and local councils are experiencing huge economic and environmental benefits in arranging such recycling, in terms of their own carbon footprint. In a few short years, it seems the public consciousness has completely shifted about plastic, and its sustainability.
And it seems such sentiments have even reached the upper echelons of the biggest corporations in the UK. Two of the biggest players – Coca-Cola, and Tesco – joined together in June of 2013, for the express purpose of promoting the value in domestic recycling. Both companies use huge amounts of plastic – Coca-Cola with its bottles, Tesco with its packaging for its own brand goods and the plastic bags to carry the food home in – so both have a vested interest in plastic and its recycling; both the practical benefits and the recumbent positive PR in being seen to be doing something to combat the issue.
This online scheme is called Together We're Making Recycling Count and there are a number of different aspects to the campaign. If you are interested in taking part, you have to answer three multiple choice questions, which then lead you to making a pledge to recycle more of your domestic waste – plastic, but also paper, bottles etc. You can then track, online, the weight of waste you are now recycling and therefore society is re-using. All good… but what do you get back? Well, if you make this pledge you will receive vouchers or Tesco Clubcard points, or Coca-Cola drinks. In addition, you will be entered into a prize draw for Coca-Cola fridge magnets (built from recycled bottles no less) and, perhaps more appealingly, an eco-fridge on which to put them.
Consumer behaviour is certainly shifting, and campaigns such as this can help educate and inform about the positives in both plastic, and its recycling. At H&O we are happy to support such endeavours. We have been manufacturing and selling plastic buckets for many, many years… and suggesting innovative ways of recycling these buckers for almost as long!
Tags: plastic containers plastic industry news
Category: plastics news
Add Pingback