Plastics News - There's gold in them thar plastic buckets!
March 05, 2012 at 12:40 PM
Here at H&O, we train a close eye on the news to keep you updated with all that's going on in the world of plastic buckets and containers. But aside from all the technological, environmental and practical developments, we'd like to keep you entertained with some of the less mundane news we come across – call it an 'And Finally….' Section if you like.
A few Saturdays ago, Spanish military aircraft landed with over half a million gold and silver coins at the Torrejon Air Force Base near Madrid. The 200-year-old coins, and several other valuable artifacts, have a total value of around $500,000,000, but were under disputed owner ship with a Florida diving company.
The American shipwreck diving company, Odyssey Marine Exploration, discovered the incredible haul off Tampa, Florida on a wreck of The Nuestra Senora de las Mercedes, a huge Spanish navy frigate hailing from Peru, which back then was of course a colony of Spain. Historically, these coins were intended to replenish the Spanish treasury but, in 1804, a British attack on the Spanish port of Cadiz sent the ship down.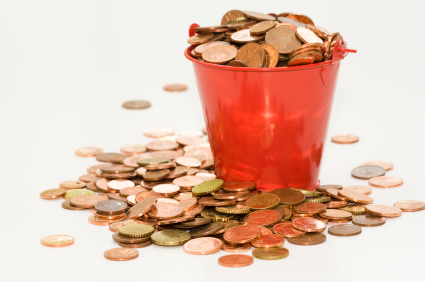 In order to retrieve the treasure, divers went down armed with only white plastic buckets and used these buckets to haul the coins and other bounty back to the surface, probably unaware of the incredible value contained within. Presently, a five year legal battle has raged between Spain and the US government , Spain maintaining that the coins and the artifacts belonged to them.
And finally they won. Speaking shortly after they eventually got their hands on the buckets of gold, Jorge Dezcallar de Mazar, Spain's ambassador to the United States pronounced in a recent press conference, "History will make us who we are, and today we are witnessing a journey that started 200 years ago," said, Friday. "This is not money. This is historical heritage."
But of course a bucket load (or in this case several!) of cash will do no harm to the ailing Spanish economy either.
Tags: plastic buckets plastic containers plastic industry news
Category: plastic buckets
Add Pingback