Recycling and the evolution of plastic
February 25, 2013 at 7:10 PM
Plastic was once the material of the future… today. Although its history dates back to the 1800s, it really became popular after the Second World War, where its functionality, and usability, made it the perfect modern material for both commercial and domestic use. Plastic was the super cool, fashionable material of choice; a vision of a bright, smooth future.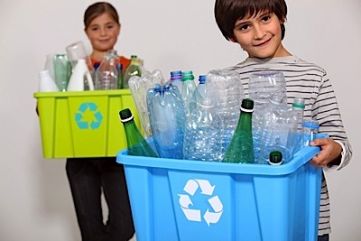 It's fair to say its reputation since those fabulous futuristic 50s has been rather up and down. There was certainly a time when it felt plastic had drawbacks, in a society more aware of sustainability and recycling issues. However, the pendulum is truly swinging back in the other direction. It may have taken approaching two decades, but a plastics conference in February this year confirmed the material is re-appropriating its "cool" status as the material of the future.
The turnaround resides in the fact that plastic has itself evolved as a material, just as opinions have themselves evolved. Its "green" status and much-improved environmental image means that plastic can justifiably stake a claim for sustainability, and for its central role in contemporary life. Its image as a non-biodegradable pollutant can be filed under "old hat", along with flares and glam rock. New technologies, and new industries, have evolved to cope with plastic recycling, in the process creating thousand of new "green" jobs.
Recycling – both in terms of different uses for plastic buckets, and the material itself – would seem to make perfect sense, ticking boxes for everything from economics to the environment. Plastic is four times more valuable than steel, pound for pound, so now recycling methods are more viable, it makes sense to re-use. And the uses of plastic buckets and containers continue to amaze… from storage and gift ideas to Nike's unique design for a water filtration unit in a 5 gallon plastic bucket, following the Haiti earthquake!
Tags: plastic industry news
Category: plastics news
Add Pingback