Summer uses for plastic buckets
April 30, 2013 at 5:56 PM
Believe it or not, that big, round, orange thing in the sky really is the sun and yes, we are drifting inexorably towards the warmer months of the year.  For many, these are also the best, when we can get back outside and start to enjoy our gardens, local park and the great outdoors.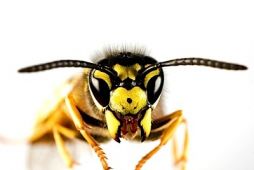 However this is also the time we start to see bees and wasps buzz back our lives.  Now, bees are OK… they contribute to our lives (what would life even be without honey sandwiches?) and in any case, their numbers are sadly dwindling.  Wasps, meanwhile, seem to have no other purpose in life than to annoy us human beings as we attempt to sit outside with their feet up, and a Sunday paper spread out. 
The function of H&O is, of course, to design and retail plastic buckets, pails and containers.  But we also like to be helpful to our customers and to provide some ingenious uses for the buckets that we sell, perhaps once their intended use has ended. 
And so… to wasps.  Firstly, if it's the odd critter that's upsetting your peace and tranquility in the back garden, here's what you do.  Pour some water into your plastic bucket and sweeten it with plenty of sugar.  Clip the lid back on but cut a small hole into it.  Then take your trap… I mean… bucket, back out into the garden and rather than bugging you, Senor Wasp will be more interested in investigating the intoxicating flavours emanating from the bucket.  Then… boom, they're trapped.  For good.
These spring months are particularly the time wasps start to locate the latest des res to form this season's nest.  If your issue is therefore on a much grander scale, your response will have to be similarly ramped up. Wasps are likely to nest in the brickwork or guttering of your house, in the ground, or in trees.  
If you happen to see a regular pattern of wasps returning to what might be a nest, plastic buckets and pails can also come in very handy.  If you see a nest in the ground, for instance, fill an appropriately large bucket with warm, soapy water.  Turn the full bucket over the wasp nest, so that you drench it and also fully cover it with the bucket at the same time.  Then walk away and leave it… for about seven days.  After that time, check the status of the wasps.  If some are still illegally squatting in your garden, repeat the process until they have all gone and you can in-fill with soil.  Remember, however, to wear suitable clothing and to do this after sundown, the time when there is likely to be fewer wasps travelling in and out.
And then… well then simply return to your paper and the peace and tranquility of the English summer!
Tags: plastic buckets, pails, plastic containers
Category: plastic buckets
Add Pingback