Container manufacturers UK - how the Autumn Statement will affect the sector
December 23, 2012 at 5:57 PM
The next time you reach for a plastic container in the kitchen, or perhaps need a plastic bucket out in the garden, take a moment to consider what goes into the production of that everyday container and the day-to-day of UK container manufacturers.  From sourcing the raw materials, manufacture, to eventual sale, there is a long and involved production cycle, taking in many countries and companies.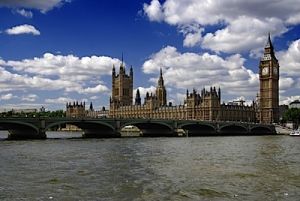 The plastics industry began in the UK in the 1800s and the country remains a powerful force in this now global industry, with companies like H&O at the heart of a dynamic industry, of crucial importance to the economy of the UK.  The plastics industry accounts for 7% of manufacture in this country.  The industry employs 180,000 (not all at H&O, we hasten to add!) and enjoys an annual sales turnover of £19 billion. In 2011, the UK exported £6.7 billion worth of plastic products. Although that was up 13% on the previous year, we all appreciate we live in fragile economic environment and that is why, broadly speaking, Chancellor George Osborne's Autumn Statement has been good news to our industry.
Details like cancelling the 3p per litre Fuel Duty increase for January 2013, increases in export grant aid, support for the advanced manufacturing supply chain and money for the Regional Growth Fund have all been welcomed by the plastics industry, notably new funds to help the building of 120,000 urgently needed new homes. The Director-General of the British Plastics Federation, Peter Davis, remarked: "The Autumn statement is good news for business.  Much of what the BPF led Seven Associations asked for in their 20th November letter to the Chancellor has been announced by him today and is very welcome".
Christmas for plastic container manufacturers in the UK
At a time of economic uncertainty this is an early Christmas present for UK container manufacturers. And in terms of consumers, good news for the plastics and container manufacturers UK industry ultimately means good news for our customers, in terms of the on-going broad range and competitive pricing of UK plastic containers.
Tags: Plastic container manufacturing plastic industry news
Category: plastics news
Add Pingback